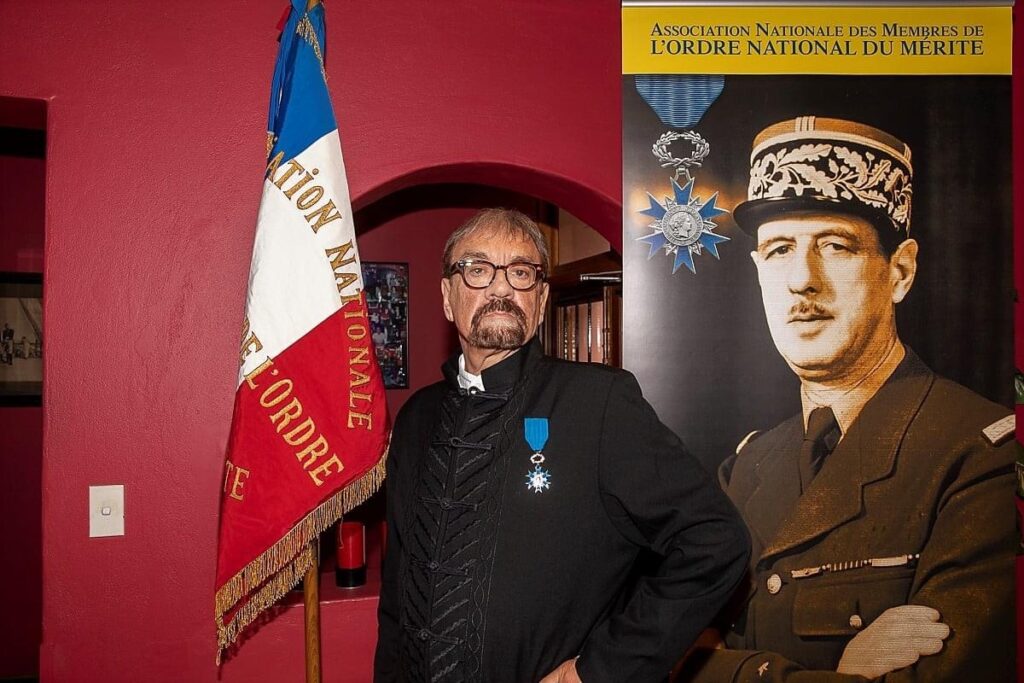 A Broker of Cultures: Australia and France
Amid the considerable global changes and disruptions we are reexamining how we communicate and what it means to experience the world through art and design. For the Running TAP Book Project, we celebrate the accomplishment of human capability of Yves Hernot's French and Australian cultural relations being recognised in the National Order of Merit by the President of the French Republic, Mr Macron. The Award is for Yves longstanding commitment to creativity and cultural exchanges of communities within the two Countries. We congratulate Yves on this lifetime achievement and extend our wholehearted gratitude for his participation and contribution to the arts in our community.

Yves has demonstrated his own artistic expression as a photographer featuring in a number of expositions at Tap Gallery including a surrealistic solo-exhibition Under Construction (2011). His patronage continues as does his passion for the arts of today as founder of The Yves Hernot Prize Photographic competition, hosted online in April at Courrier Australien, judge of annual exhibitions including Nudes on TAP as part of the HEAD ON Photo Festival, 16-22 November 2021, at TAP Gallery. Yves has become a collector of objects and contemporary Australian and First Nations art. Autraliana continues to grow and it is Yves intention to donate the collection to an Australian museum in NSW. The generousity of Yves Hernot extends to the Running TAP Book Project, in which he is an instrumental philanthropic supporter. We acknowledge his leading role and foundation dedication to the realisation of this landmark community Book Project. You are a Running TAP Book Project Champion!
Filed under: Anouncements, Press Releases
Tagged with: runningtap, TAP Gallery